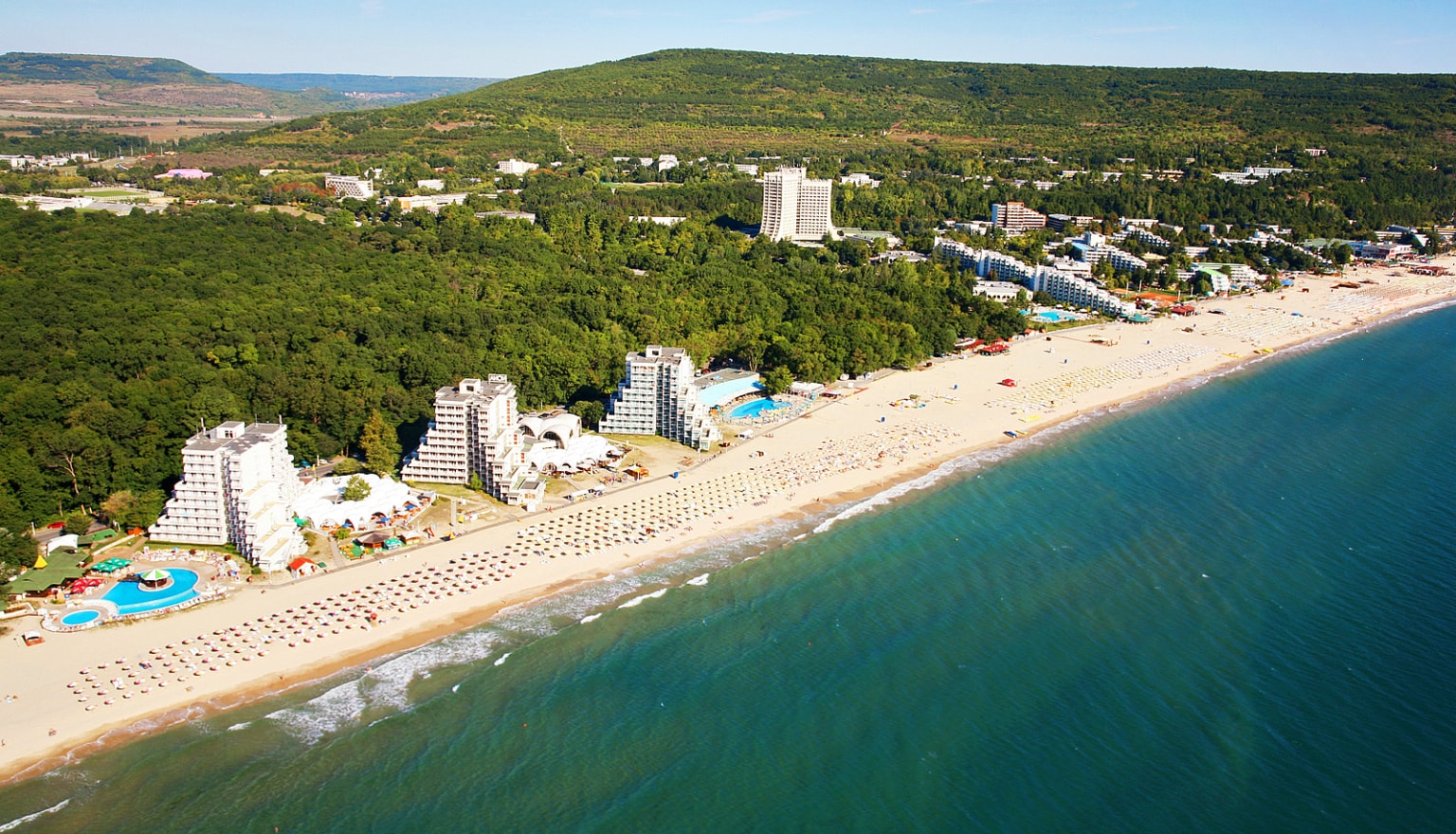 The beautiful resort of Albena is in northeastern Bulgaria and one of the best ways to get there is with a rental vehicle. The resort is comfortably situated only 30 km away from the third largest city in the country – Varna. It is also situated 12 km away from Balchik – a magnificent seaside town with a lot of history.
Should you wish to reach Albena from Varna or Burgas airport we recommend renting a car from https://rentalcar-burgas.com/.
Albena offers a rare combination of greenery and sea. It is one of the places to go when you desire to take care of your health and your wellness. Its ecologically clean environment helps a lot to anyone who wishes to breathe clean air and get a lot of vitamin D in the summer.
How to rent a car?
Take some time in advance to arrange this. You can visit our website and book a vehicle of your choice. There are family friendly options and special offers.
The millions of tourists who visited Albena from all around the world prefer this destination for their holiday because of its endless beach. It is one of the longest and widest in Bulgaria. There are pleasant hotels and they are not situated very close to each other, so nothing will be blocking your beautiful view.
Bulgaria is known for its hospitality. In Albena you will find not only it, but also beautiful sceneries. For the past 50 years the resort has been attracting tourists and we believe there are many years to come.
When renting a car you will not need a credit card, only your passport and driver's licence.
Did we mention Albena is situated in Baltata natural reserve? It offers opportunities for recreation and tourism to anyone who visits this magnificent place. Baltata covers 203ha and it runs along Batovska river which makes its scenery beautiful and unforgettable.
The resort of Albena is one of the best on the Bulgarian Black Sea Coast and it has a unique architectural style of its hotels. It is named after a female character from a tale by the bulgarian writer Yordan Yovkov.
Once you have made the decision to visit this beautiful resort one of the easiest ways to get to Albena is by rental car.
The complex offers around 15 000 beds and it has over 40 hotels which are situated either by the sea or in the park area. Albena beach strip is 3.5 km long and up to 150 m wide. The average temperature in the summer is +28°C, and the average temperature of the sea water in the summer is 25°C.
When you are in Albena you can enjoy not only sun baths, but also a variety of sports activities. The resort has a hockey ground, tennis courts, basketball and seven football stadiums. With its four indoor pools it offers water sports as well.
If you prefer Spa vacation there are three spa centres that you can choose from. They provide a wide range of wellness and health related procedures.
Why go to Albena with a rental vehicle?
Because it is one of the best resorts in Bulgaria and by renting a car you will have the opportunity to travel in comfort. Renting a vehicle gives you the freedom to go wherever you like. Whether you are with your family or not our vehicles are always available and you get 24/7 customer support lines.
Near places you can drive to are the city of Varna, Kranevo and Balchik.